NSFW PICS - Nude Suzann Pettersen steps up, strips down for ESPN Body Issue Suzann Pettersen is one of the athletes featured in the latest Body Issue of ESPN The Magazine.
Suzann Pettersen doesn't shy away from much.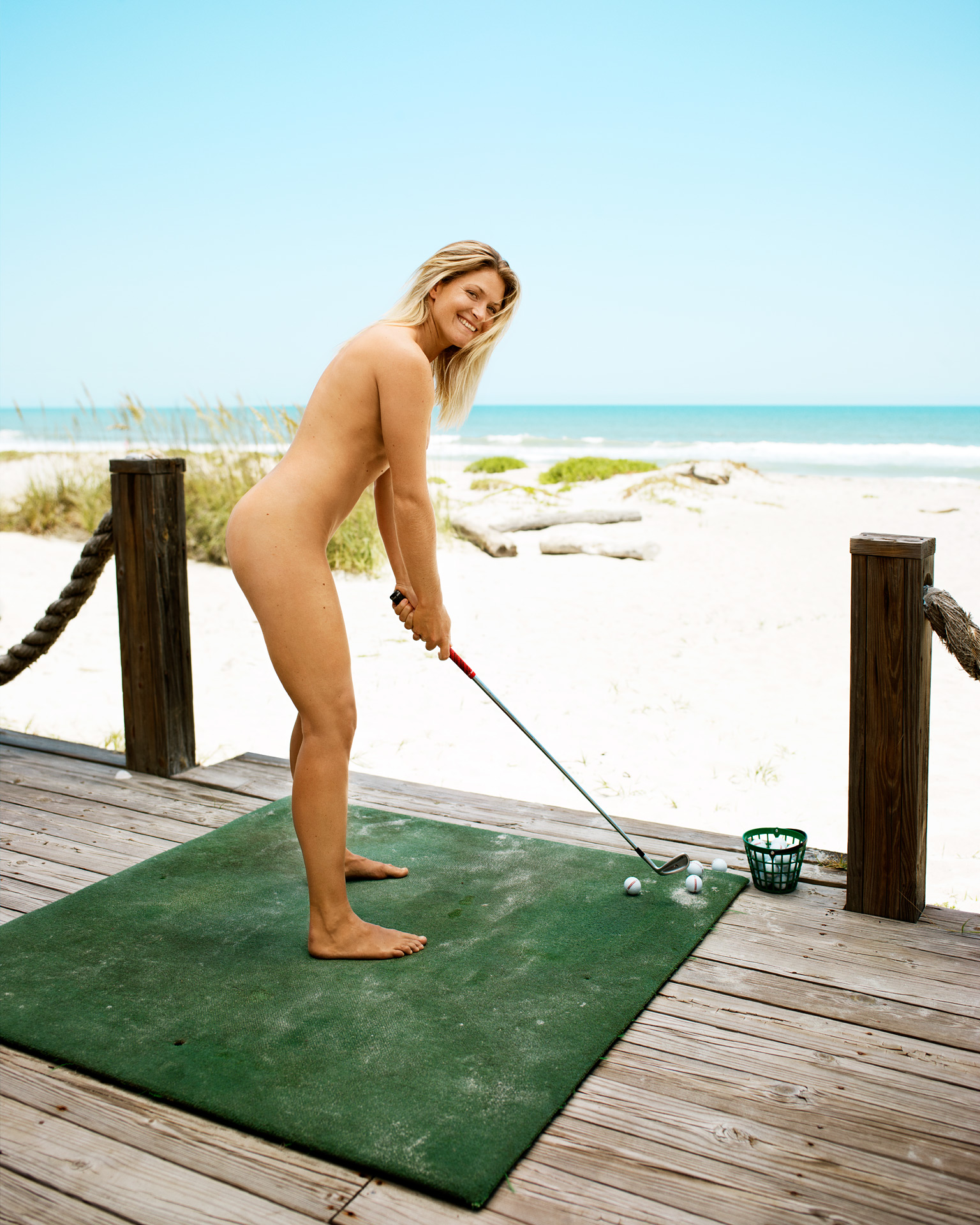 Suzann Pettersen is one of the athletes featured in the latest Body Issue of ESPN The Magazine.
Suzann Pettersen is one of the athletes featured in the latest Body Issue of ESPN The Magazine.
Sponsored Links
She never has since going toe-to-toe with two older — and much bigger — brothers nearly every day on an assortment of athletic fields as a kid growing up in Norway.
Whether rehabilitating a debilitating back injury, taking up a new sport, increasing her muscle tone or working on her putting, Pettersen has never backed down from a challenge. She is a straightforward personality who is confident and comfortable in her own skin.
PHOTOS: Suzann Pettersen in pictures
So when ESPN The Magazine approached her to appear in its upcoming Body Issue, Pettersen, ranked No. 6 in the Rolex Women's World Golf Rankings, didn't hesitate in agreeing to show off her birthday suit.
"A lot of the best athletes in the world have done it, and I thought it was great to be asked. I thought about it, being naked and all, but I never really considered not doing it," said Pettersen, who is 5-9 and weighs 150 pounds. "I just had to make sure that I was comfortable in doing it. It's as natural as it gets. It's health at its peak.
"I'm in great company."
The Body Issue, which hits newsstands Friday (subscribers get it Wednesday), exposes 27 athletes in its fourth annual run, including NBA center Tyson Chandler, NFL tight end Rob Gronkowski, baseball slugger Jose Bautista, soccer forward Abby Wambach and seven players from the U.S. volleyball team. Pettersen is the sixth golfer to pose for the magazine, joining fellow LPGA tour players Belen Mozo, Christina Kim, Sandra Gal and Anna Grzebien, as well as PGA Tour player Camilo Villegas.
Pettersen had plenty of company for the five-hour photo shoot in a beach house in Cocoa Beach, Fla., where she said she was nude the entire time except for a few moments when she wrapped herself with a towel. Pettersen hasn't seen any of the photos and will wait until the issue hits the newsstands to see how things turned out.
"There was a big crowd, we'll say, for the shoot. But they are professional, and I was probably the only one there who felt a little awkward," said Pettersen, 31, who tied for ninth Sunday in the U.S. Women's Open at Blackwolf Run in Kohler, Wis. "The photographer asked me if I felt comfortable being naked in front of a camera, and I went, 'Well, here I am.' You kind of get used to it. It's like a role game. You do what they ask and that's it.
"This was a great opportunity for me. If they present the photos in the right way, which I'm sure they will do, there's not going to be anything to be embarrassed about or to criticize."
Pettersen, who works out at least two hours a day, six days a week (sometimes seven) pumping iron, doing cardio work and stretching exercises, said she tried to diet before the shoot.
"That didn't last long. I just figured they have to take me for who I am," she said, laughing. "And then I think I did all the poses that there are. There's nothing to be ashamed about. I am honored that they asked me to be with world-class athletes. I won't be posing nude again, but I'm glad I did it."